About House – The New Road Residence is a meticulously refurbished 1797 Georgian townhouse in Whitechapel, London, available for short and long term stays. Spanning approximately 2,851 square feet of open plan living areas and accommodation for up to six guests.
A truly unique opportunity to experience once of the most historically preserved houses in East London.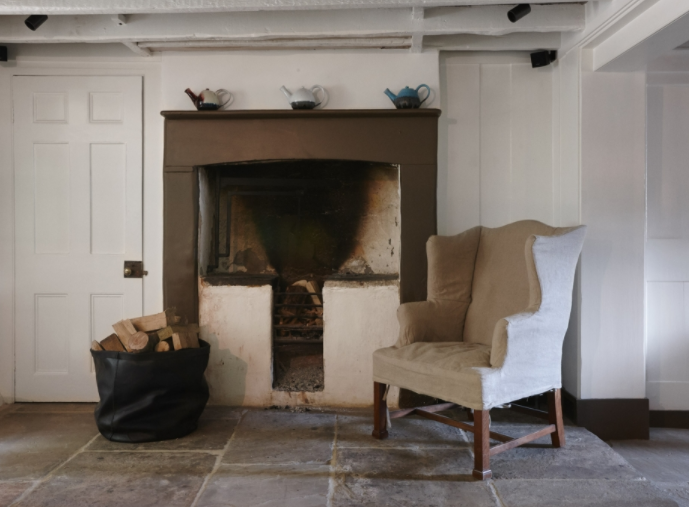 Through minimal structural intervention, an aesthetic overhaul has transformed the Residence into a rustic and minimal haven, with the utmost attention given to comfort and detail. Once Milano bed linen is paired with luxurious Norvegr goose down duvets ensuring guests receive a full and restorative sleep during their stay.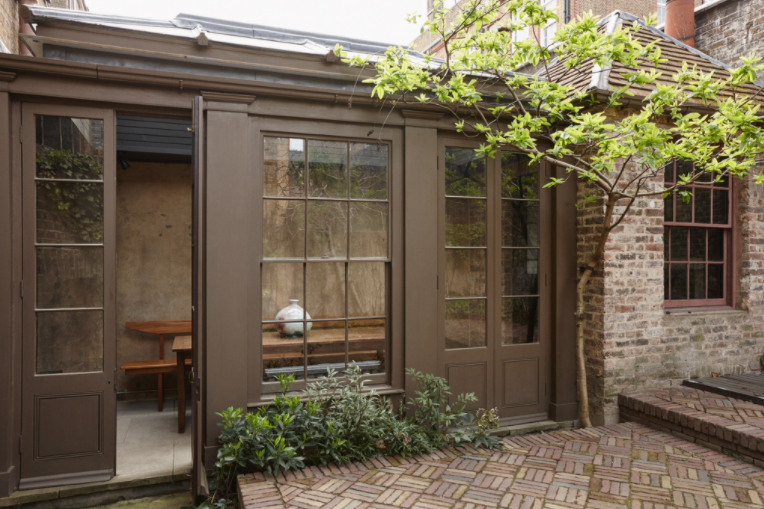 Functional home wares from Labour & Wait allow you to feel truly independent and at home. Time, space and reflection is the blueprint of 33 New Road therefore television is decidedly absent (Wi-Fi is available) but a wide selection of recent and classical literature has been chosen by King's College philosopher Clayton Littlejohn is waiting to be discovered.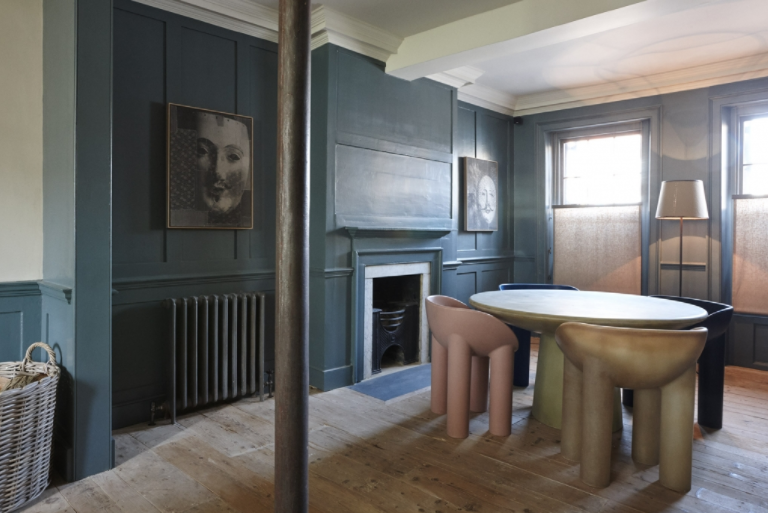 Artwork throughout the house is curated by Stuart Shave/Modern Art along with a comprehensive wine cellar which has been carefully selected by Jérémie Cometto-Lingenheim of Primeur.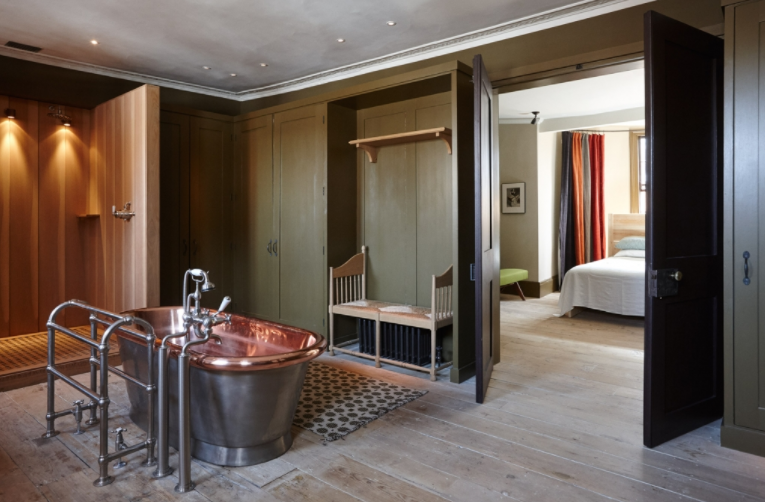 Other products at your disposal include the Haeckels botanical skincare range, French-made Crane cookware, Skye Corewijn's Lazy Eye ceramic crockery, Blackcreek Mercantile wooden tableware, and Austrian crystal by J. & L. Lobmeyr.
The New Road Residence is rented in its entirety with no minimum stay imposed on guests.  It accommodates up to 6 adults and the price per night is from 750.00 pound sterling.